News
---

Surface Technology 2022
In the period from 21. - 23. June, this year Surface Technology in Stuttgart tooks place.
Surface Technology addresses especially on companies of the surface industry. You will find here, among other things subject-specific information on the areas electroplating, surface treatment, thermal spraying, environmental protection technology and services for recycling, such as those offered by WRC.
We look forward to being able to welcome you to our stand number G69 in hall 1 in June.

[
close
]
---

WRC World Resources Company GmbH is 100% Carbon Neutral!
WRC World Resources Company GmbH is pleased to announce it is implementing a long-term company net-zero carbon solution.
Since January 1, 2021 all operations of WRC GmbH are 100% carbon neutral.
more...
[
close
]
---

Utilisation of rainwater
Since 2011 WRC GbmH operates a plant for utilisation of rainwater. Rain water of the roof area productio hall (1) is collected in an underground collector (2). From here it is eighter directly used in the cooling tower (3) or pumped into the fire protection pond (4) for later use. The fire protection pond has an overflow pipe leading to an underground infiltration gallery (5).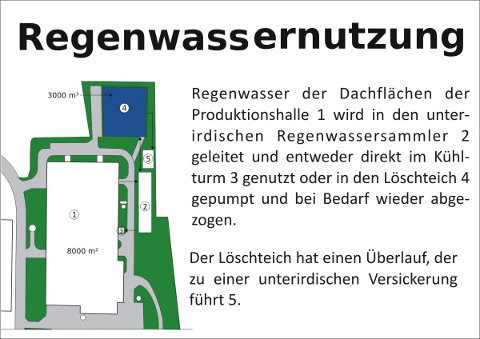 [
close
]
---

WRC is one of the best!
On 6 September, WRC GmbH was one of four companies within the state of Saxony to be awarded the Grosser Preis des Mittelstandes 2008. The competition is recognised as one of the most prestigious in Germany for small and medium-sized companies with awards being given to companies in Berlin, Brandenburg, Mecklenburg-Western Pomerania, Saxony and Saxony-Anhalt. The ceremony was held at a festive gala in the Hotel Maritim in Magdeburg.
WRC World Resources Company GmbH, Wurzen
, is one of four award winners in Saxony.
more...

[
close
]
---